ONB BANK is growing, come join our team!
ONB Bank is currently accepting applications for a Personal Banking Associate to join our team, and become part of a positive and productive work environment.
ONB Bank is a locally owned and managed community bank with strong values and a commitment to employees who join our bank family. ONB has proudly served the community since 1996, with two locations in Rochester, and a third location in Stewartville, MN.
Job Summary
The Personal Banking Associate, will primarily be responsible for providing professional assistance to the bank's customers, and support to bank staff. This is a dual role, with key responsibilities that include completing a variety of teller, and other banking transactions in compliance with all applicable policies, procedures, and regulatory requirements. This position also includes opening new accounts, servicing existing accounts, cross-selling bank products, and assisting other bank departments with general tasks and duties as assigned.
This is a 40-hour per week non-exempt position, Monday through Friday, hours will range between 8:00 a.m. to 5:30 p.m. A Saturday rotation from 8:30 a.m. to 12:00 p.m., will be required.
Essential Functions and Responsibilities


Efficiently and accurately process customer information and teller transactions, while adhering to all required bank policies and procedures;

Ability to practice branch security by consistently protecting customer confidentiality and privacy;
 Ability to evaluate current customer needs and cross-sell appropriate bank products to them;
 Assist with new and existing customer relationships;
 Exceptional Customer Service;
 Perform various teller functions;
 Process daily work, import files, and end of day processing;
 Regular and reliable attendance required/physical presence at bank;
 Perform other duties as assigned.
Skills and Attributes


Excellent communications and interpersonal skills;

Effective organizational, multi-tasking and prioritizing skills;
 Ability to work in a team and independent environment;
 Proficiency with Microsoft Word, Excel, Outlook, Windows;
 Eagerness and willingness to learn a variety of tasks;
 Work overtime as needed and/or requested by management.
Qualifications


High school graduate, college degree or work experience equivalent

Banking Experience: 2+ years preferred;
 Customer Service 2+ years preferred;
 Cash handling experience preferred.
Working Environment
Must be able to stand and/or sit for extended period of time. Occasional heavy lifting required. Job requires employee to bend forward by bending forward at the waist, or by bending the legs and spine. Must be able to express ideas by the spoken word, and requires perception of speech.
ONB Bank offers a comprehensive benefit package to our full time employees:


Medical * Dental * Vision

Short Term and Long Term Disability
 Paid Time Off
 Flexible Spending Accounts
 Life Insurance
 SIMPLE Retirement Savings Plan
 Educational Assistance
(Posted 2/12/2021)
ONB BANK IS AN EQUAL OPPORTUNITY EMPLOYER 
http://www.eeoc.gov/sites/default/files/migrated_files/employers/poster_screen_reader_optimized.pdf
---
Important Message to ONB Customers, Friends and Colleagues:
Obviously, many of our daily lives are changing dramatically, sometimes by the hour.  Like many businesses, it is no longer business as usual at ONB.  We have all been getting multiple correspondence from lots of places outlining their response to the Coronavirus Pandemic.  Please know that ONB and the banking industry is prepared to handle what lays before us.  We are all monitoring current events and please refer to the CDC and local government websites for up to date information.
Like many others, we have stepped up our game with cleaning our facilities and implementing social distancing practices.  We all have a new appreciation for washing our hands better and just being cognizant of how germs can be transmitted to others.
There are things you can do to help:
Full utilization of ONB's online banking platforms including mobile banking, mobile deposit, and Internet Banking.
Don't forget the ATMs we have at each location, as well us using the night deposit drop.
Using direct deposit and ACH to make sure your paycheck and other deposits remain secure and uninterrupted.
Businesses can use the ACH system to make payments.
Limiting or eliminating your visits to our lobbies until this resolves itself.  We fully expect many banking offices to be going to drive through traffic only.
Using other forms of payment besides cash, such as your debit card, credit card, automatic payments, and/or ONB's bill pay services. 
If you need any help getting set up with any of these services, please contact us to get things set up.  Also, please reach out to us if you are experiencing an interruption in your income as a result of COVID-19 and need assistance.  We will strive to work with you on your personal situation.
The ONB team is working to stay abreast of the situation.  We pride ourselves on being a locally owned and managed bank.  Our shareholders are your neighbors and colleagues.  Rest assured we will be taking a long term approach to working with all of our customers as we work through these turbulent times.
We live in the greatest country in the world and this too shall pass.  Stay healthy and contact us if you have any questions.  Thank you for your continued support of ONB Bank.
ONB Bank
Rochester Main Office 507-280-0621
Rochester Elton Hills Office 507-280-0028
Stewartville Office 507-504-1060
________________________________________________________________________________________________________________________________
We have upgraded to a new debit card provider in order to offer you additional benefits and security features!
You will continue to use your existing card, no new card is needed! You will receive a new card when your existing card expires.
During the switch to our new service provider, you may experience minor issues using your debit card. If you experience any difficulties using your card and PIN, choose the "credit" option, and if prompted, sign for your purchase.
You now have access to some new security features including:
•Text or phone call alerts if suspicious activity is suspected on your debit card. Add these numbers to your contacts now so you know to answer them, if they contact you:
Text message: 72718
Phone call: 855-219-5399
•ONB CardHUB – A free mobile app that helps protect you from fraud by sending alerts when your card is used so you can quickly detect unauthorized activity.
◦You choose which alerts to receive and when, for example:
◾Purchases exceeding thresholds you set.
◾Purchases made via the internet or over the phone.
◾Suspicious or high-risk purchases.
◦Also, with ONB CardHUB you can:
◦Turn your debit card on or off.
◦Send money to virtually anyone.
◦Submit travel notices.
◦Check your account balance without logging in with the Quick Balance feature.
◦Find nearby ATMs.
◦Log in with just your fingerprint.
The ONB CardHUB will be available through the App Store or Google Play and is separate app from the ONB Mobile App. The ONB CardHUB will be available March 2020.
ONB Bank is still a part of the MoneyPass® network of ATMs that allow you surcharge-free access to your funds. With more than 32,000 ATMs nationwide, MoneyPass® is one of the largest surcharge-free networks in the nation. Find the ATM nearest you at https://www.moneypass.com/atm-locator.html or download the app at in the App Store or Google Play.
If you have any questions, please stop in, call us or go to bankonONB.com.
Rochester Main             507-280-0621
Rochester Elton Hills   507-280-0028
Stewartville                    507-504-1060
---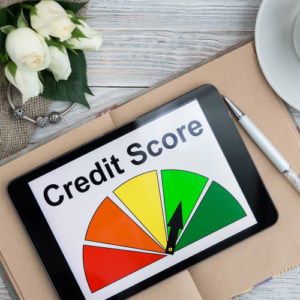 Understanding the 5 C's of CREDIT:
Capacity
Will you be able to repay the loan?
The lender will review your financials to determine your means of repayment.
Character
Have you proven your integrity?
Your history provides projections for your future willingness to repay.
Collateral
What assets are being used as security?
Lenders will look at things such as property type, location and marketability.
Capital
How much of a down payment are you willing to inject?
The lender will review your financial resources and assets.
Credit
What is your credit score?
Your credit history will generate a credit score that the lenders will use for determination of acceptance.
HAVE QUESTIONS ON THE DETAILS OF YOUR SCORE?  Read the details below sourced from MyFico.com.
What affects your credit score?
Most people know they have a credit score, and they know the score affects things like whether they can get a credit card, what interest rate they get on a mortgage, and various other parts of life. But not very many people understand how credit scores are calculated, which can be frustrating.
Many different factors go in to a credit score (hundreds of factors, actually) and a variety of organizations provide the scores. But let's focus our attention on the FICO score, perhaps the most authoritative of all the scores, and take a look at the elements of the FICO credit scoring model.
Payment History – 35%
FICO says past payment behavior is a big indicator of future payment habits. FICO makes repaying past debt the most important factor in determining a person's credit score. To improve a score or maintain one that's already solid, making consistent, on-time payments is the best thing you can do.
Credit Utilization – 30%
What percentage of your available credit are you using? According to FICO, a 7 percent usage rate is ideal, although anything up to 20 percent won't really cause an issue. A good rule of thumb is to keep this usage rate in mind for both your individual credit card accounts and your total credit picture.
Length of Credit History – 15%
The longer your credit history, the higher the likelihood that your score will be higher. FICO looks for items like the age of your oldest and newest accounts and how frequently you use your credit.
New Credit – 10%
If you open up multiple lines of credit in a short amount of time, that tends to throw up a red flag and harm your credit. That's particularly true for borrowers who have short credit histories.
Types of Credit – 10%
This final factor isn't very well defined, but FICO says they look for a pattern of paying back different kinds of debt. For example, it's considered a good thing to make on-time payments on a variety of accounts, including credit cards, mortgages, and installment loans.
Source: https://www.myfico.com/credit-…
Getting ready to try for preapproval to purchase a home? 
Looking at purchasing an auto loan that you will need to finance?
Be sure your credit is on track!  Click on the link to watch a video explaining more about obtaining your free credit report.  It is important to know what is reflected and to watch for any errors or mistakes.
(source- Federal Trade Commission)
https://www.ftc.gov/news-events/audio-video/video/your-source-truly-free-credit-report-annualcreditreportcom
Additional Credit Resources:
https://www.aba.com/advocacy/community-programs/consumer-resources/manage-your-money/understanding-your-credit-score