Consumer Mortgage Loans
Apply online now by clicking link below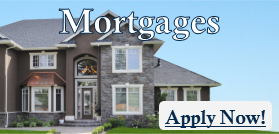 or
Print a loan application
Note: The application is provided in .pdf format. You must have the Adobe Reader Plugin to view these files. If you don't have the Plugin you can download it here.
Please send your completed application to:
Mail To:
Or Call:
Or Fax:
ONB Bank
975 34th Avenue NW
Rochester, MN 55901

or
(507) 280-0621

or
(507) 280-0981

or
ONB Bank - Stewartville
1960 1st Ave NE
Stewartville, MN 55976
(507) 504-1060
(507) 280-0981
One of our mortgage loan officers will contact you to discuss your application within 48 hours of receiving it. If you have any questions, please feel free to contact us by stopping into see one our helpful loan officers or via phone or via Email by clicking here.
Thank you,
ONB Bank