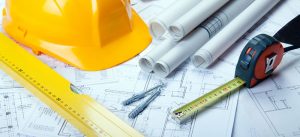 We offer vast expertise in construction financing, both commercial and residential, as well as land acquisition and development financing.
Whether you need financing for a model home or a pre-sold home, we're the right choice.
Need a new building for your business? See us first to make sure you start with a solid foundation.
Construction Loan Toolkit
For most projects, the following information is needed to process your request:
Signed Business Balance Sheet and Income Statement – Year-To-Date Statement and Previous Two Year-End Statements
Signed Current Personal Financial Statement  for all owners/guarantors
Federal Tax Returns for both business entity and all owners/guarantors
Signed Sworn Construction Statement
Plans and specifications for project
Call for more information on financing terms & conditions as well as obtaining any forms you may need.