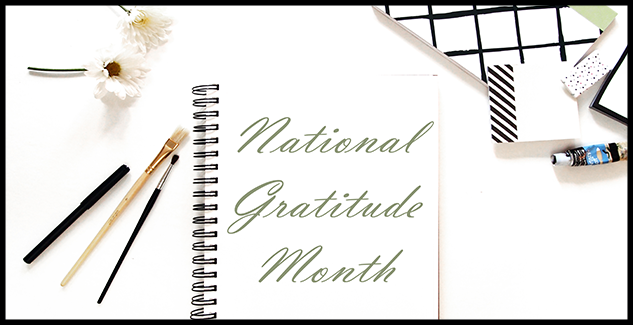 "As we express our gratitude, we must never forget that the highest appreciation is not to utter words but to live by them." These words were spoken by John F Kennedy during the Proclamation of the National Day of Thanksgiving in 1963. He inspired individuals to walk the walk, become more than they are and be grateful for who, and what they appreciate. He inspired action.
Being grateful more than merely saying 'thank you.' Being grateful has transforming powers for ourselves and those that surround us. It has the ability to help us focus on the positives in our lives, instead of the negatives.
Most everything in our lives can improve when we are grateful. Research has proven that individuals who wrote about being grateful on a daily basis were more optimistic and felt better about their lives than those that did not.
So as we head into the holiday season, take time to nurture gratitude in your own life. Write a thank-you note to someone you appreciate or make your own gratitude journal. Whatever you choose to do, do it with words and actions.
At ONB Bank, we want to show our gratitude to you; our customers, our families, our friends and our neighbors. We value your business, your friendship and the trust you place in us. We will continue put you at the forefront of what we do and be the best community bank in Rochester, Stewartville and surrounding communities.
In Praise of Gratitude – Harvard Health. [online] (2018). Harvard Health. Available at: https://www.health.harvard.edu/newsletter_article/in-praise-of-gratitude [Accessed 24 Oct. 2018].
Gpo.gov. (2018). [online] Available at: https://www.gpo.gov/fdsys/pkg/STATUTE-77/pdf/STATUTE-77-Pg1030.pdf [Accessed 24 Oct. 2018].